Walk in the Park is the flagship active health project of Loch Lomond and The Trossachs Countryside Trust and in 'normal' circumstances supports six Health Walks and three Strength and Balance sessions weekly in villages and towns round the National Park.
As we all know, that came to an abrupt halt at the end of March 2020. Thankfully, with funding in place for the project and the adaptability of the project's coordinators, Cathy and Fran, the members were not left out in the Covid wilderness for too long!

By April, they began climbing the steep learning curve that is Zoom and set up weekly group Zoom chats for those members that were also up for climbing the same virtual curve.
Each group had its own weekly chat and at times featured guest appearances from other group's members who had a skill or interest to share. There has been a full project webinar from Saving Scotland's Squirrels, craft sessions, quizzes, literary readings, and musical performances.
Although the chats finished in August 2020 when Health Walks could resume, they have been restarted during this second lockdown since January 2021 and provide a vital connection for our members.
However, it has not been just sitting and chatting for our participants who ventured into the world of Zoom. We have had them up on their feet, wearing down their living room carpets!
It started with Cathy leading live Strength and Balance sessions from May for those members who would normally attend the weekly sessions. In June, a new activity was added to her repertoire – Zoom Walking. It was suggested by a volunteer Walk Leader who had found 'Walking at Home' exercise on YouTube.
Cathy adapted the exercises to be a little less intense, with a gentler soundtrack thanks to the music of Jimmy Shand and his accordion! We now have up to 15 regular participants in both sessions, which have continued to run right through the rest of the year and this year, as group indoor sessions are not able to take place. These are important to help maintain our members' confidence and strength for when walks and classes can resume.
It has also been lovely to see the family of those members living with dementia or other health conditions, helping their parent or spouse to take part by setting up the Zoom session for them each week. We have also sent out Strength and Balance DVDs provided by Paths for All for members to continue their practice at home.
For those members who are not able to access the internet or emails, they have been receiving monthly 'kindness calls', postcards or letters from our coordinators for a chat and a check-in.
Our walks resumed in August 2020 with Volunteer Walk Leaders and coordinators first trialing pilot walks to test new routes and Covid procedures. Walks then either resumed as full groups or as 'bubbles, depending on how confident members were about being out and the numbers of walkers wanting to take part.
Our Health Walks battled on through to December and the everchanging Covid guidelines - going from being allowed after walk flasks of tea, to only being allowed to meet to walk…often in all weathers. We also had to manage a 'change of guard' with Cathy Scott retiring as senior coordinator, and Fran Crumley taking her role and a former Health Walk Volunteer, Bev Clarke joining the project as second coordinator.
We wish Cathy well for the future and thank her for all the hard work, dedication, and commitment to Walk in the Park and the promotion of active health. We look forward to welcoming Cathy back for a relaxing time as a participant.
Added to the physical activity, there have been several creative projects including the Walking Memories newsletter created by members from the Killin and Aberfoyle groups.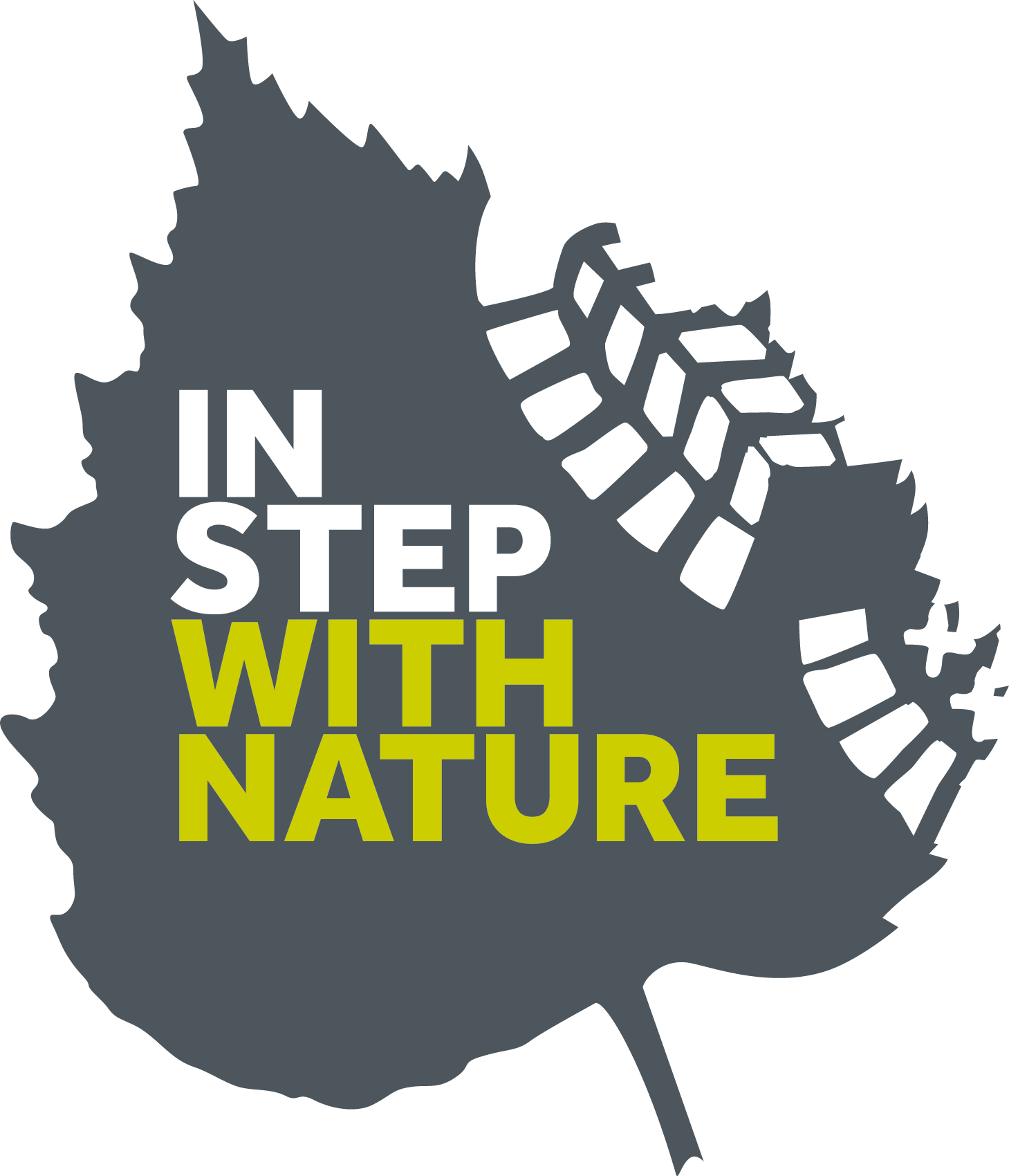 At the start of this year, Walk in the Park developed a new project to encourage its members and supporters in sharing their appreciation of nature experiences - In Step With Nature. This has been especially important to keep our walkers across the Park socially connected while our Health Walks are not able to take place.
Through a series of simple weekly challenges and prompts, we have been asking our members to notice certain things in nature, maybe in different ways, and share their thoughts, photos, and experiences. It has now been running for over a month and we have had some fantastic contributions of videos, photography, poetry, and audio recordings through our dedicated WhatsApp group, email, and social media pages.
We gather these contributions into a newsletter and video to send to all members.
It is hoped that this project will continue to be part of our regular weekly group walks when they resume, allowing our walkers to find hope, connection, and a sense of discovery in the everyday things they see in nature.

This poem, inspired by crocuses, was written by a member from Balloch Health Walk Group that she shared as part of the weekly In Step With Nature challenge.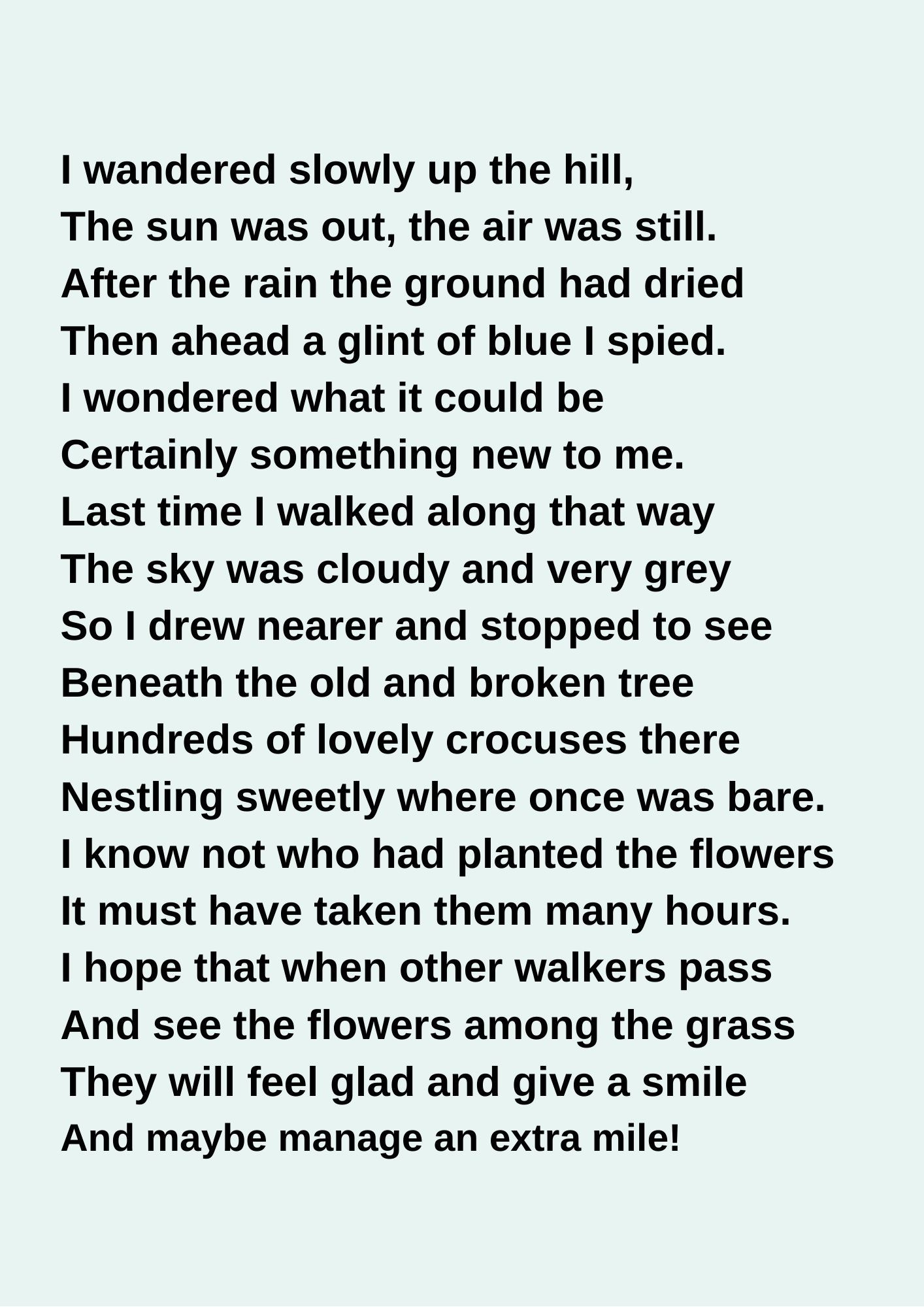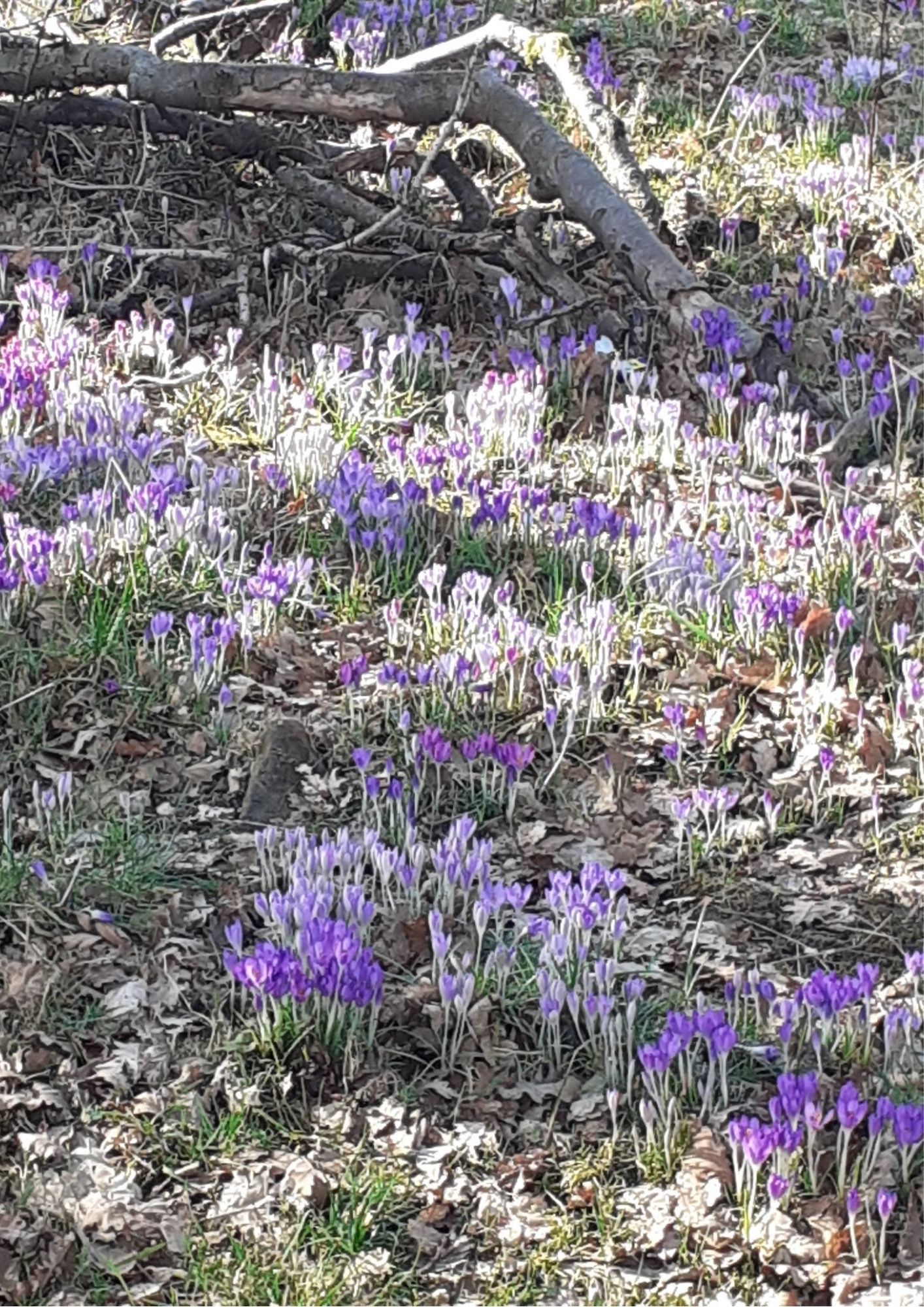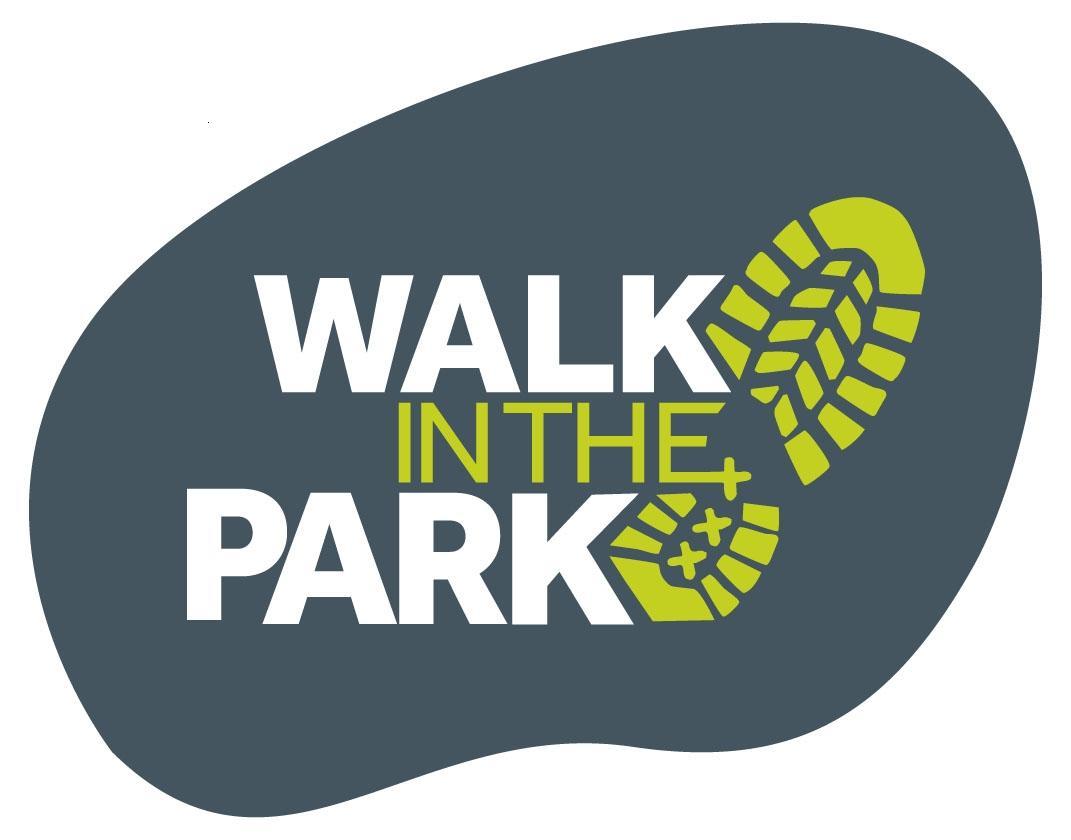 Find out more about Walk in the Park on our website.
Thank you to Walk in the Park project coordinator Bev Clarke for reflecting on Health Walks during the current pandemic.