Encouraging walkers to have a deeper connection with the places where they walk can support better mental health, improve the local walking environment, and help to tackle climate change. Alec believes:
There's no one approach to working creatively with walking groups. The confidence, capacity, and ambition of groups varies. Some want to change; others want to belong. I just notice what goes on and make suggestions.
Prior to lockdown, Alec met with several Walking to Health groups to discuss ways to connect with and appreciate their local walking environment. Ideas that were to be developed included exploring place name meanings, writing poetry, creating bird nest boxes, inscribing walking sticks, and designing maps.
These ideas had to be put on hold because of the Covid-19 pandemic. Alec wasted no time in sharing his Covid-19 creative toolkit full of suggestions to enrich people's lives during this period of great change.
Some of the Walking for Health groups he has worked with have used his Covid-19 creative toolkit to great effect. Walk in the Park in Loch Lomond and the Trossachs National Park encouraged their Volunteer Walk Leaders to write poems and share their walking reflections. Read their stories here.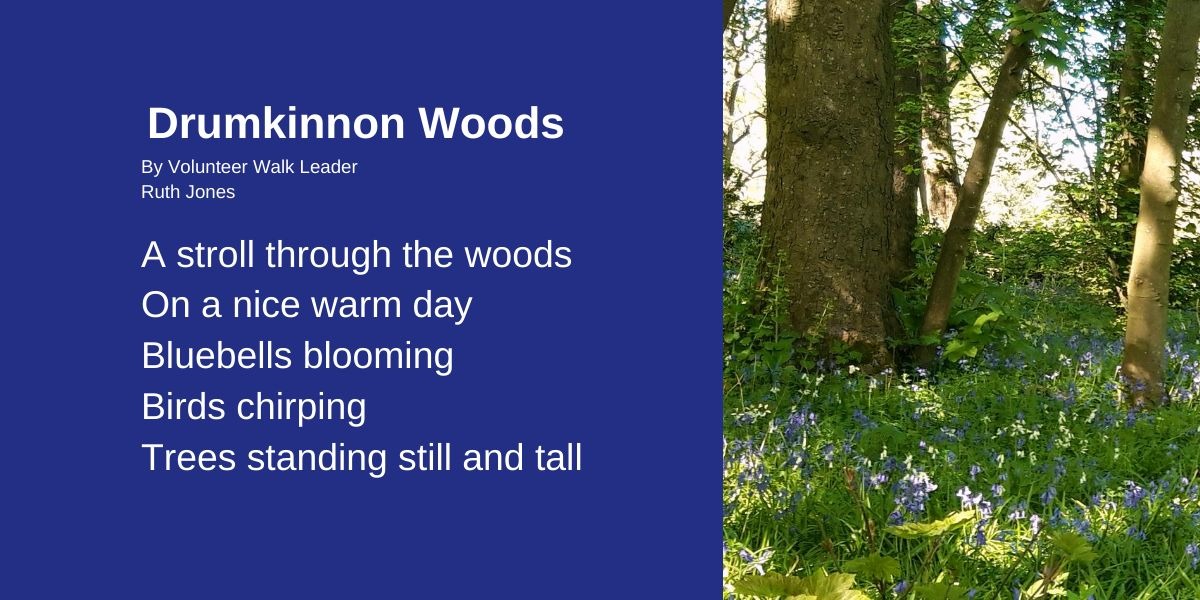 One group who met with Alec is Dementia Friendly Prestwick who is making the town's promenade more accessible with colourful benches and improved road crossings. The group was very receptive to ideas of poetry walking sticks. A further idea inspired by Alec was the design of three poetry weathervanes, each featuring an island that can be viewed from the promenade and poetry from the group inscribed on the poles. Find out more about their project here.
Alec has written walking mottos to give guidance on how we all can all adapt to using public transport and travel safely in the midst of a pandemic. Enjoy his work here.
Having an artist in residence is a great asset to our work, especially during the Covid-19 pandemic when we need creativity to help us adapt to new situations and appreciate what's special in our neighbourhood.
Listen to our podcast with Alec below.

Find out more about Alec's award-winning work here.