Following the COP26 Climate Summit in Glasgow in November 2021, our Smarter Choices, Smarter Places awarded £110,000 of funding to projects designed to tackle our climate emergency by linking sustainable transport solutions and Scotland's wider environmental agenda.
The funding has come at a critical time, as organisations across Scotland seek new and innovative solutions to the climate crisis.
Amongst the recipients of our COP26 Legacy fund were Radio City Association Scotland, receiving over £28,000. The funding has supported the development of behaviour change projects across Garnock Valley designed to promote and encourage walking, wheeling, cycling and public transport use in local communities.
RCA are developing a shared mobility hub concept, an outdoor gym with our Strength and Balance panels, a mobility app and operating electronic vehicles to implement a 20-minute neighbourhood concept – that is, providing essential services for residents to meet their day-to-day needs within a 20-minute active journey of their home, using walking and cycling routes, or public transport.
A new bespoke job role for a local young person, Logan Burns, who will benefit from skills and training through a modern apprenticeship, has also been created. Logan's new role is centred around working with disadvantaged groups in the local community to promote sustainable travel.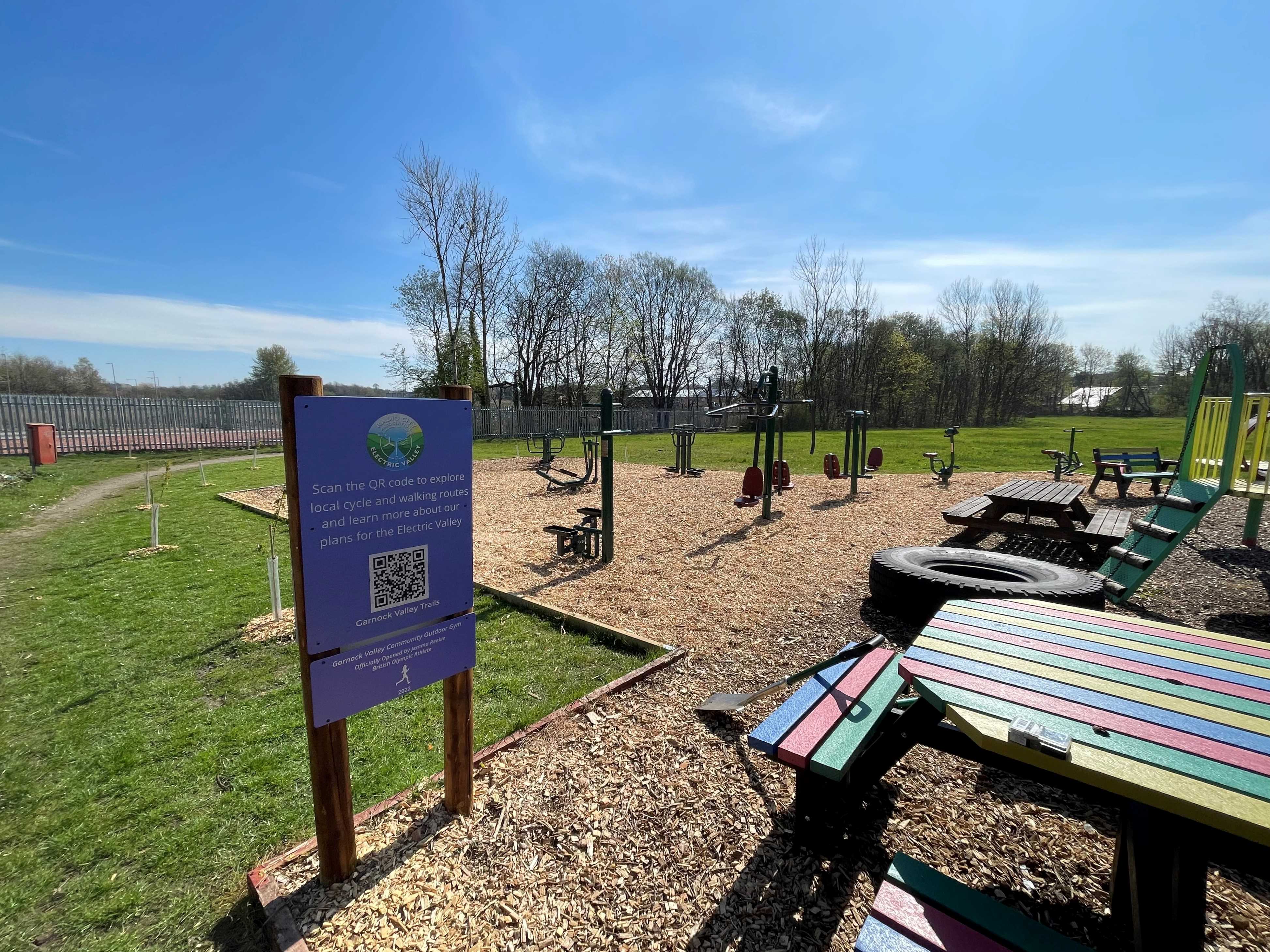 Scotland has an ambitious target to reach net-zero carbon emissions by 2045. Our work at Paths for All supports this target by encouraging increased use of active travel and sustainable transport solutions to help reduce congestion and carbon emissions. Chiefly, we promote short, everyday journeys by foot, bike, wheeling or scooting or combining these with public transport for longer trips.
Our Smarter Choices, Smarter Places manager, Graham McQueen said,
If we do not deal with the issues we face around climate change we are failing future generations in that they will not have a viable planet on which to live. Dealing with the climate crisis should therefore be central to everything we do, and the third sector has the flexibility, drive and the reach within our communities to support people to make changes in their day to day lives that start to address the crisis we face.
Getting Better Together, based in Shotts, were also a recipient of the COP26 Legacy Fund. In partnership with Calderhead High School and North Lanarkshire Council, they launched the 'Friday's Future Project'. The project empowers young people to shape their future by designating Friday afternoons as personal development days, where they learn and develop a broad range of skills. The project is raising awareness of waste reduction and encourages cycling in the local community by recycling and refurbishing old bikes to be donated, loaned or sold.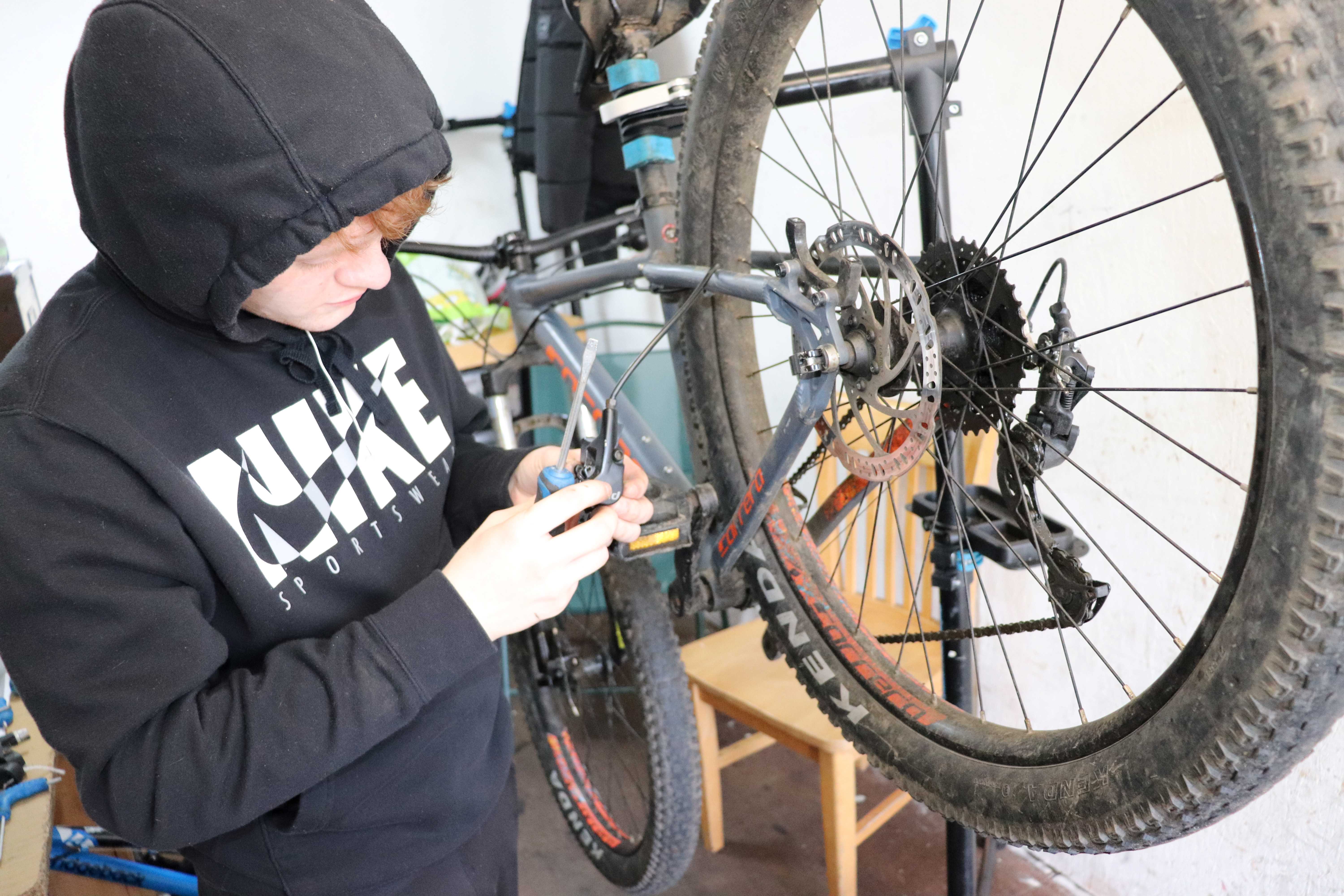 Training and development are not just limited to our young people, however. The Scottish Council for Voluntary Organisations (SCVO) received over £33,000 to support Scotland's 44,000 voluntary organisations and social enterprises, including over 25,000 charities. SCVO survey findings showed that non-environmental organisations remain fully aware of the climate emergency, recognise their role in combatting the crisis, but expressed uncertainty about how to begin implementing positive changes.
COP26 Legacy Funding received by SCVO is being used to deliver an invaluable 12-month programme of training and awareness raising activities. This included Climate Emergency Literacy Skills training delivered by Keep Scotland Beautiful and Skills Development which recently offered 150 individuals an opportunity to become Carbon Literate. Participants will benefit from invaluable knowledge, skills and training to help raise awareness of climate change, its impacts on our natural ecosystems and built environment, with a view to propose carbon emission reduction and mitigation measures in their personal and work environments.
Graham, continues:
We are delighted to support these projects which highlight the importance of linking sustainable transport and travel to wider community issues and we will continue to support such projects with a view to encouraging and supporting communities to face up to the challenges ahead.
Our Smarter Choices, Smarter Places programme is supported by Transport Scotland. In 2022/23 our Open Fund has entered its fifth year and is now accepting new applications. With an uplift in funding, we will award £5Million to public, third and voluntary-sector organisations proposing community projects which promote active and sustainable travel.
If you would like to find out more, contact our SCSP team at scsp@pathsforall.org.uk.
You can find out more about our Open Fund at https://www.pathsforall.org.uk/open-fund