Our Walking with Nature campaign became even more poignant with the sudden passing of our much respected Chief Officer, Ian Findlay CBE. He was a great supporter of caring for the environment for wildlife and spending time outdoors to improve your mental, social and physical health.
Many people have been picking litter on their walks, enjoying watching and listening to birds, and spotting the first signs of spring such as snowdrops. Others have left a surprise bunch of daffodils outside a neighbour's flat or invited a friend for a walk.
During kindness week Claire Howdon told us she stopped to chat with people and this gave her mood a positive boost. This is exactly what Ian Findlay expressed in his Walking with Nature blog. Be kind to yourself, be kind to others and be kind to nature – we are all interlinked.
Claire has enjoyed:
Walking around my local park in Twechar and stopping to have a lovely social distanced chat rather than just a wave and hello as you walk past. It has been so uplifting to talk to others and ask how they have been feeling too. It's good to talk.
Meeting people outdoors is one of the many benefits of walking whether for exercise, travel, or leisure. Hearing birdsong is another bonus, especially in spring and wildlife guide Daniele Muir provided us with a guest blog about the joy of birds singing.
Liane Coia was uplifted by birdsong on her evening walk:
I went for an early evening walk with my husband on Wednesday down Kelvin Way and along the River Kelvin. It had rained all day but by then the rain had stopped, and the air was full of birdsong. It is such a lovely soothing sound and so great to hear in the middle of a city. I remarked to my husband that early evening is the perfect time for a stroll as the birds seem to like being out then too.
Even, for people who can't get outside birds are a great source of inspiration. Jane Cross has become familiar with her local feathered friends by putting up a window feeder. She enthuses:
Being in lockdown and not getting out of my house a lot, I purchased a window feeder. It is lovely to watch the birds pop in and out for food.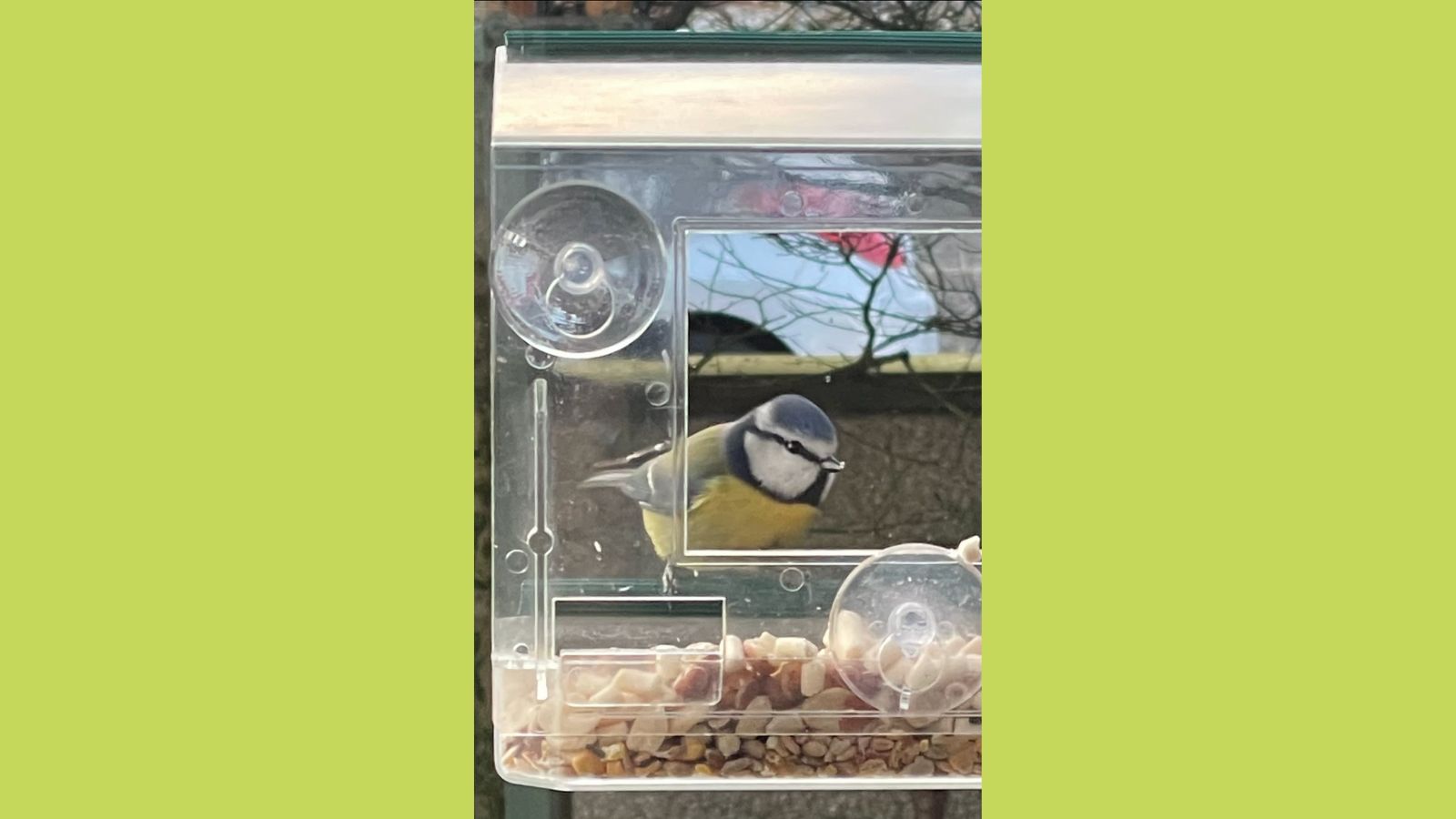 Richard Armstrong our Community Paths Development Officer shared how he quickly improves his local walking routes by micro volunteering or doing a small kind task. Others have been inspired to do the same, proving that small tasks can make a big difference. Carol Gunn pictured the litter she picked up on one of her walks. Showing we can all do something to help nature.
I've been micro-volunteering by picking up litter on my daily walk this last few weeks. Yesterday I put two bags of wine and beer bottles found at the side of the road to the glass recycling bin. Have picked up many cans plus crisp bags and sweetie papers and still more appears with the grass dying back at this time of year. Today's lift is in the photo .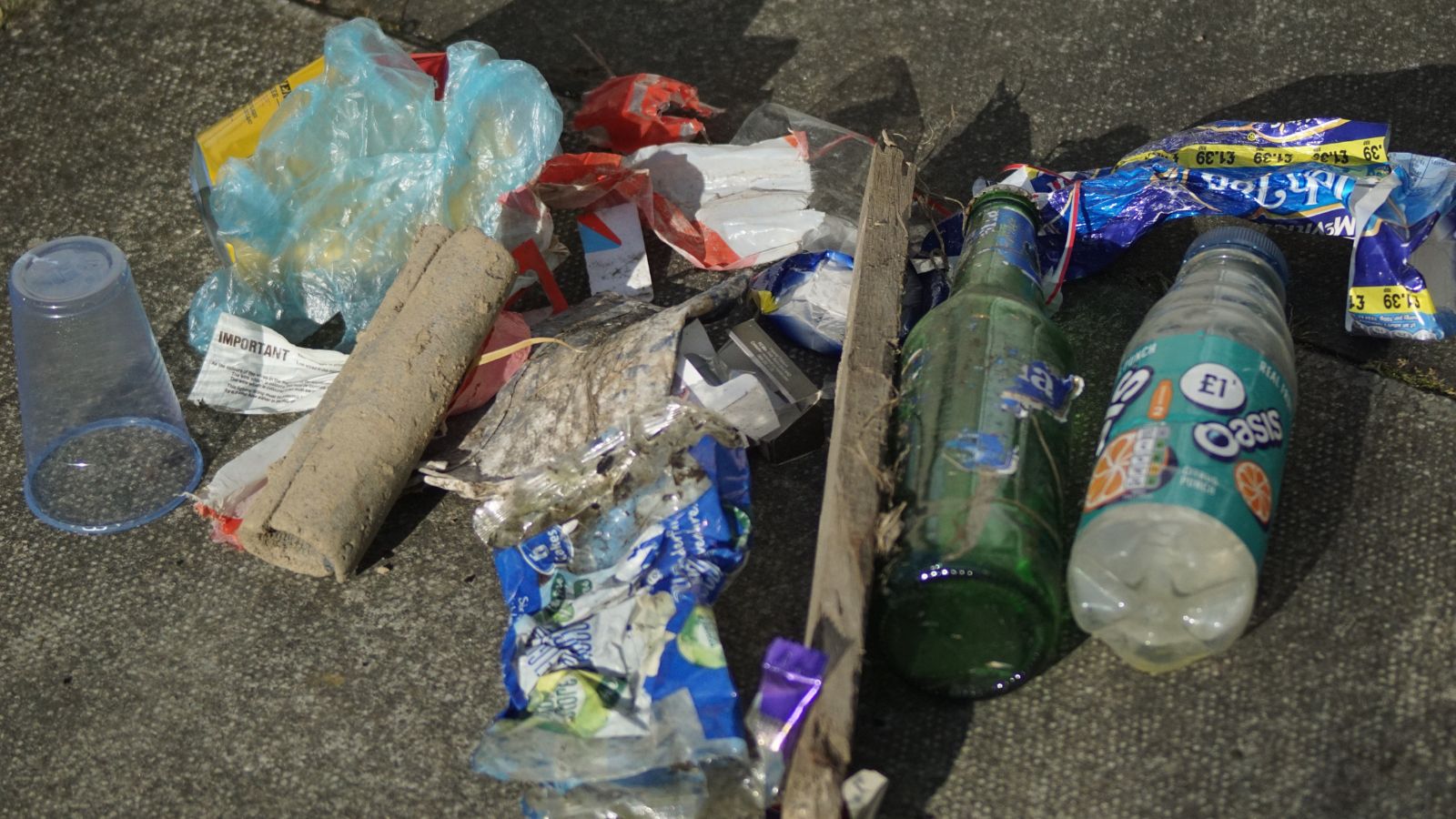 Litter is an ongoing issue mentioned by many community path groups. It also seems to have got worse during the pandemic with disposable gloves, wipes and masks being discarded along with the usual cups, bottles, crisp packets and sweet wrappers. Valerie Carson our Walking for Health Development Officer shared how in Denny individual litter pickers are now working collectively to tackle this problem. She's also provided behavioural science research on why people litter:
They don't recognise their behaviour as littering
It's easier and convenient to litter than find a bin or take it home
It's become a habit
Littering has become normal, so others join in
They have never been taught not to litter
It's someone else's job to pick up litter and this is what Council Tax is for
Personal cleanliness is more important than carrying dirty litter home
Hiding what you have been eating or drinking from others
Excess packaging that is hard to recycle or bin.

Sometimes, we just need to relax and forest bathing or immersing ourselves in nature is good for our health and wellbeing. Davina Gray thinks so:
Whenever I feel stressed about the many pressures in life, I go to my local woodland. I always find a place to sit, ideally in a sunny spot and just listen. I often take my camera and macro lens, to capture the tiny details of the buds and plants that grow there. By the time I make for home, I feel whole again.
Valuing the nature that's right on your doorstep is what Nature Scot's, Abi Gardner shared on her guest blog. While Scottish Forestry's Kevin Lafferty shared his tips on planning a forest walk.
Enjoy some of the many photos shared by walkers who went #WalkingwithNature.
Find out about what you can do for nature and for your own well being:
Walking with Nature: Kindness
Walking with Nature: Birdsong
Walking with Nature: Micro volunteering
Walking with Nature: Litter
Walking with Nature: Forests
Walking with Nature: Connecting with Nature wherever you are

Walking with Nature Podcast: Nature Connection with Dr Caroline Harvey and Lea Barbett from the University of Derby.
Walking with Nature Interview: Our artist in residence Alec Finlay shares his thoughts on the healing power of nature and how the pandemic has led us to appreciate the places where we live and the nature that lives there.
You can also download our Mini Guides about Noticing Nature and being Kind to Nature.
Remember, nature is all around us, and you can connect with nature no matter where you are.