I've been incredibly lucky in that I've walked with nature all my life and feel deep down that it's at the core of my own health and wellbeing and my deep passion and sense of responsibility for nature.
Unfortunately, I see a growing disconnect between ourselves and the rest of nature, which I believe is at the root of many of the global challenges we face, for example, climate change, biodiversity loss, and yes, even pandemics such as Covid-19. I believe that reconnecting with nature is fundamental to tackling these challenges. We need to reconnect at every level, from the local to the global. However, this reconnection has to start with us as individuals.
We personally need to find time and ways to get close to nature, ideally on our doorstep. From my experience, I strongly feel the best way of connecting with our surroundings is by going for a walk. The pace of a walk, its quietness, and its ability to heighten all of our senses to tune into nature is like no other activity.
Walking with Nature aims to do exactly that. The campaign aims to encourage all of us to go for a walk, connect more with nature, and at the same time do small things to improve the walking environment. Throughout the 6-week campaign, we'll be sharing tips and some pretty cool prizes! Each week will focus on a specific theme. For Week 1, the theme is kindness. Future weeks will focus on birds, volunteering, litter, woodlands, and the weather.
So, this week's theme is kindness. I wrote a blog on walking and kindness for our autumn Step Count Challenge and to coincide with World Kindness Day. In it, I expressed my delight at how kindness and being kind to each other have grown in prominence recently. It was a personal blog that focused on how walking has helped me to show kindness towards myself and to my family, especially as a grandad to a 5-year-old granddaughter and a son to a once keen walking dad whose mobility is now restricted.
I also see the growing prominence of kindness in my professional life. In the early 2000s Paths for All was heavily involved in the development and implementation of Scotland's new outdoor access legislation. A key component of the successful implementation of what is now often seen as world-class legislation was the development of the Scottish Outdoor Access Code (SOAC). Basically, we have the right to go on to most land and water to enjoy the outdoors, but (and it's a big BUT) only if we act responsibly; and the key principles lying behind this responsibility are respect for others and care for the environment.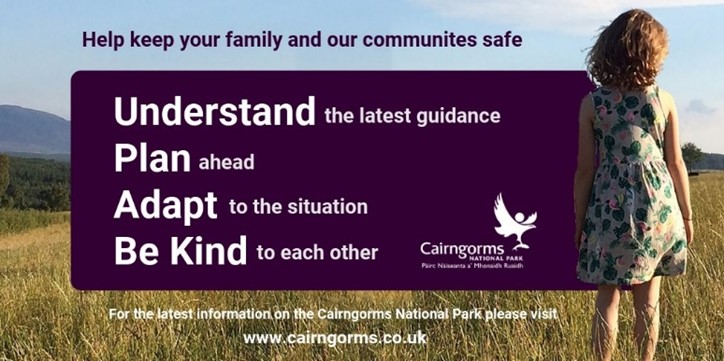 When I reflect on the fundamental importance of the 'responsibilities' principle in SOAC now, what we were really talking about then was kindness. Our right to access is tied to showing kindness to each other and to our environment. I've, therefore, been delighted that kindness has found its way into the core messages of many organisations during the Covid-19 pandemic.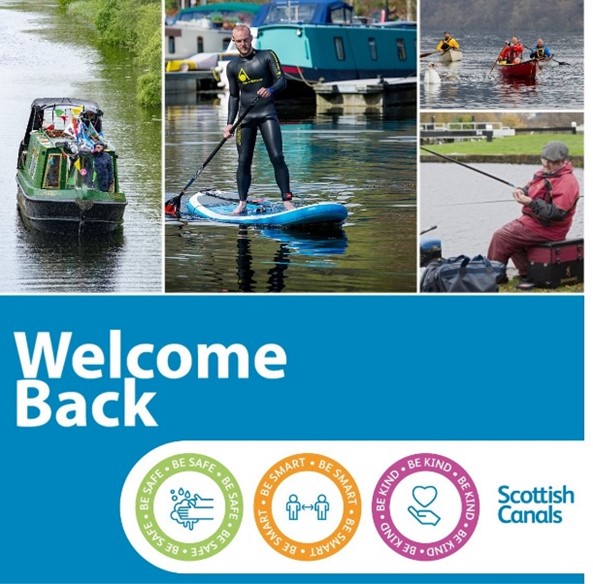 Showing kindness should not be restricted to ourselves and our fellow humans.
I believe strongly that being considerate and kind towards our environment, towards other living creatures and our planet is of fundamental importance.
With the climate emergency and biodiversity loss, the planet and life on earth need our kindness more than ever.
Here again, walking can lend a hand. There's now a growing body of evidence that those who connect with nature, by going Walking in Nature, are more likely to make greener lifestyle choices.
So that's what Week 1 of our Walking with Nature is all about. It's nothing more complicated than simply being kind to ourselves, to others, and to our planet by going for a walk in our local greenspaces.
I'll finish with one very simple example. Have you ever noticed that people passing each other on a path say 'hello' with a smile? That's kindness! Very simple acts of kindness like this can make someone's and your day better. Try it, it's lovely and it makes the world a happier and healthier place for us all.
Read Ian's blog on Healthy planet, healthy people.