We're working with our partners Cycling Scotland to capture journeys on foot across the country.
Cycling Scotland have been successfully tracking journeys by bike via their Cycling Open Data portal for a number of years, but an exciting development will also see real-time walking data on a new digital platform for the first time.
The new digital portal will allow researchers, policy and decision makers and anyone else with an interest in active travel data, to access national walking and cycling data in one place for the first time.
The portal works by pulling data from a large number of bike and pedestrian counters that are placed on walking and cycling routes up and down the country.
The portal, which is currently in late-stage development, was recently showcased by developers Urban Tide at Cycling Scotland's Conference, with attendees able to get hands-on and test out some of the exciting changes that are coming to the portal, with clearer summary statistics, more intuitive mapping options, and data visualisations.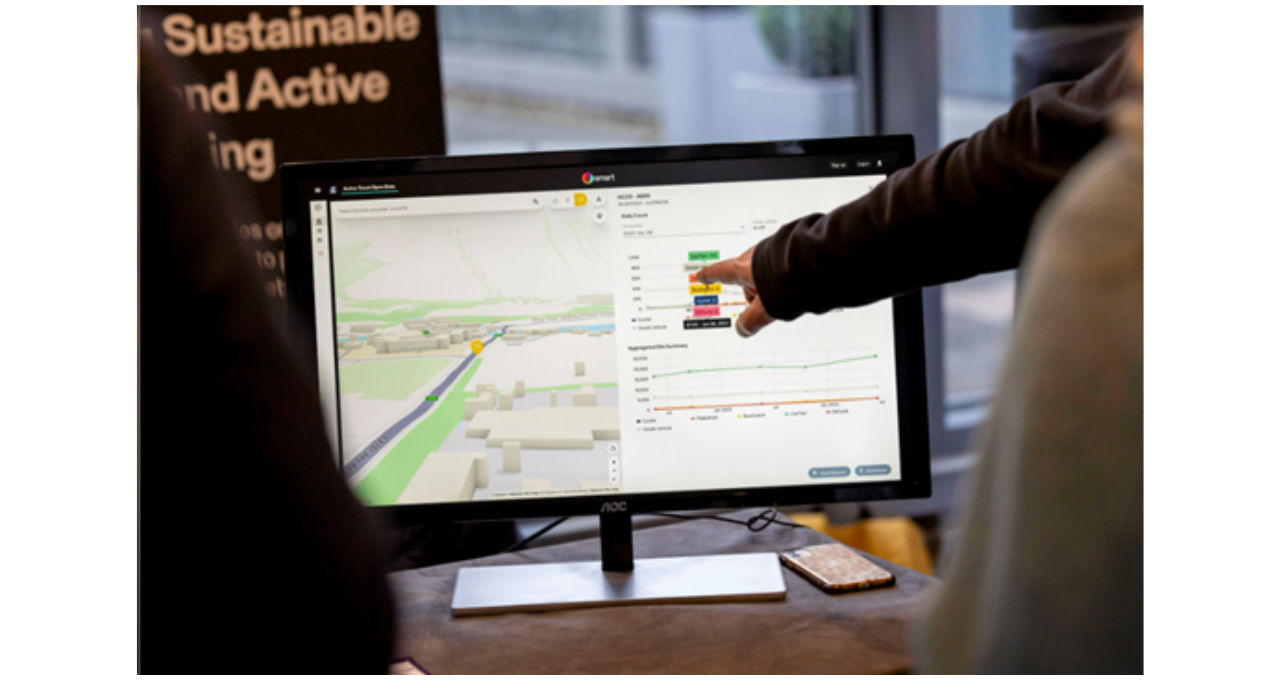 Users reported the refreshed interface being much more user friendly, with more clearly presented statistics, 3D maps and data visualisation. Feedback from delegates representing community organisations, schools and local authorities also highlighted the ability to more quickly home in on active travel data from their local area through the revamped high-level exploration map.
Having this data together, in an easily accessible platform helps drive more effective, purpose-driven decision making, leading to delivery of well-designed sustainable spaces which ultimately means people enjoy using the spaces they live and work in.
Look out for more information on the newly updated Active Travel Open Data Portal soon.