We'd like to encourage you to connect with nature on your walks by noticing three good things in nature.

It doesn't matter where you live there are opportunities to connect with nature wherever you are including busy built-up areas. Nature is everywhere.
Our Noticing Nature mini guide has some simple ideas to get you appreciating the natural world right on your very own doorstep.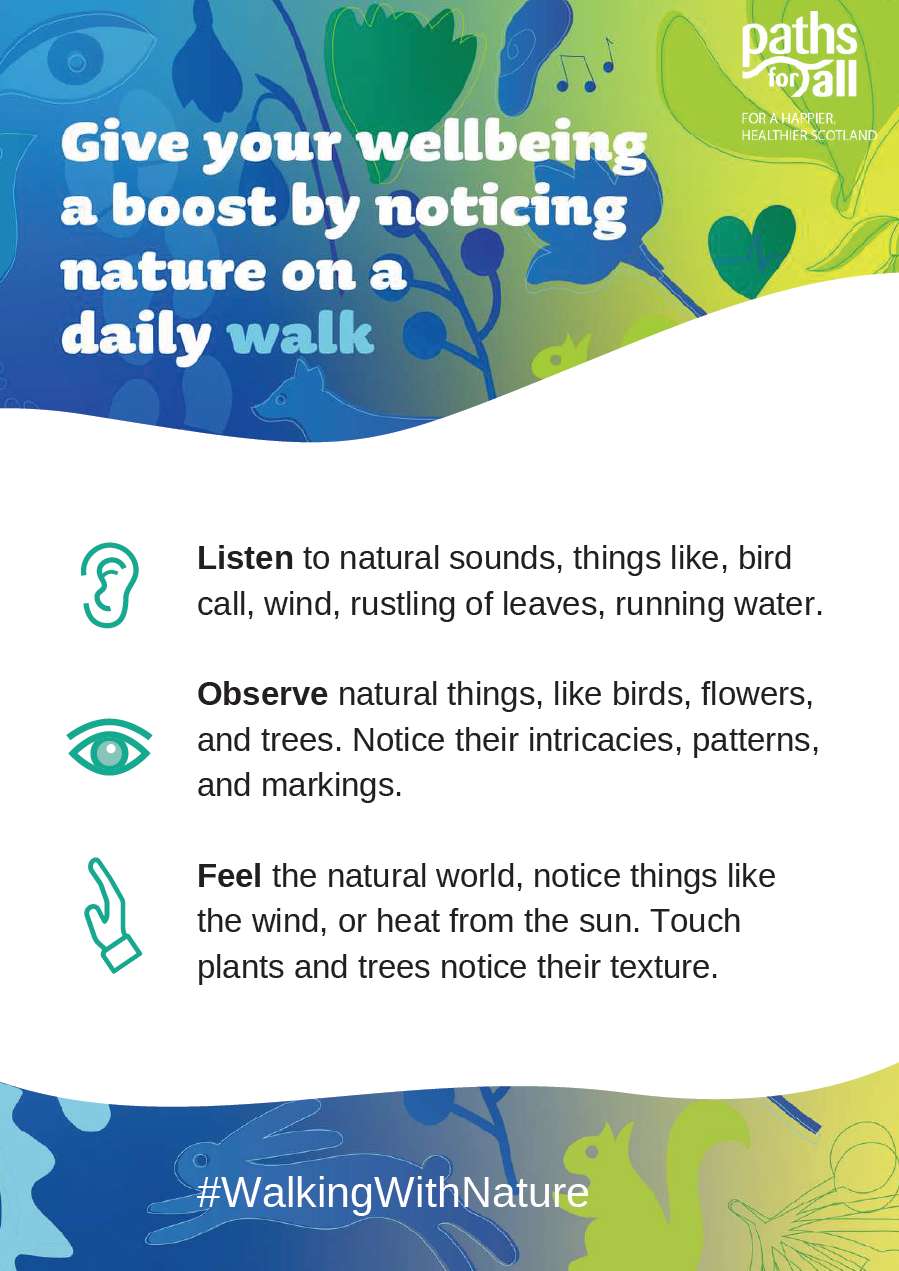 Competition
Tell us how you feel when you notice three good things in nature on your walks to WIN a copy of Ruth Allen's book Grounded: How connection with nature can improve our mental and physical wellbeing.
Find out more about our Walking with Nature campaign.
Check out our Walking with Nature resources:
Noticing Nature mini-guide
Kind to Nature Mini guide
Walking with Nature social media graphics
Share what you have been up to on our Twitter, Facebook and Instagram pages using the hashtag #WalkingwithNature.