We received so much positive feedback on the benefits of our Walking with Nature campaign earlier this year. This made us decide winter's shorter days were the ideal time for sharing activities and motivation to help more people appreciate the places where they walk.
Our Walking with Nature campaign encourages more people to stay active, connect with nature, and do small kind things to improve the places where they walk.
People with higher levels of nature connectedness are happier, more likely to do things to help nature and care about climate change.

Researchers have found that there are 5 pathways to nature connectedness:
Contact
Beauty
Meaning
Emotion
Compassion
We'll be helping people understand more about these 5 pathways to nature connectedness and how they can be integrated into daily walks.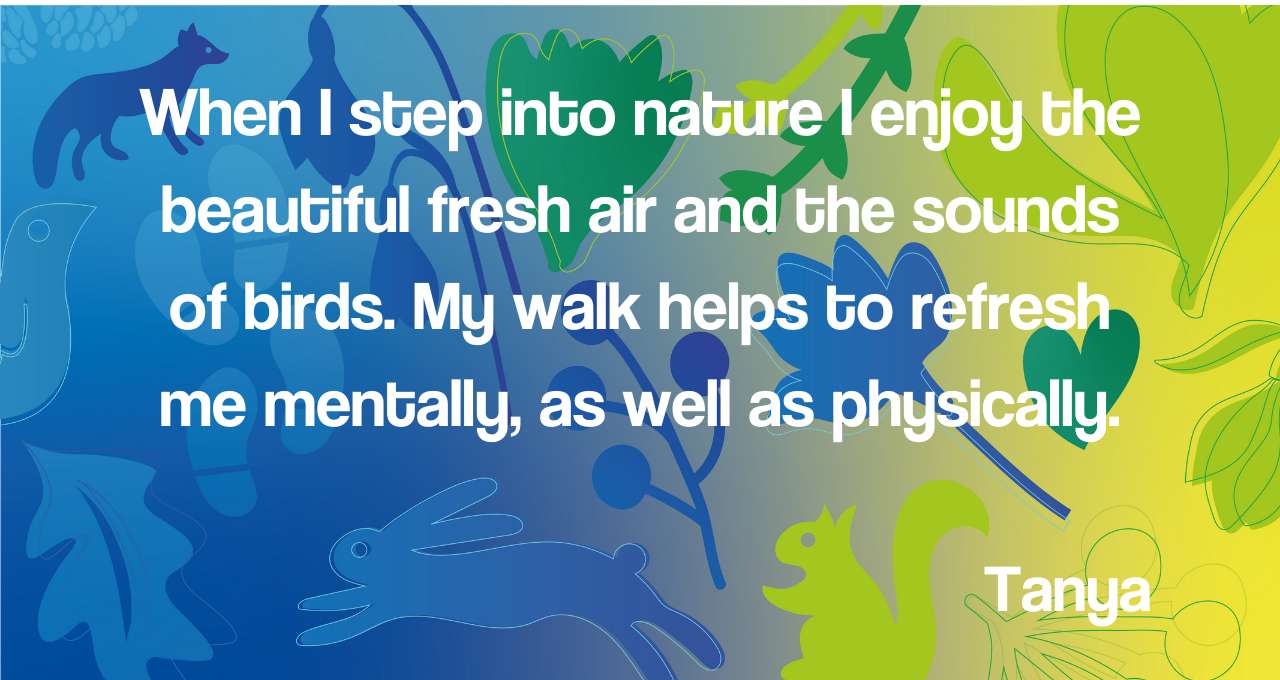 Each month of the campaign will have a different theme:
November: Micro-volunteering
December: Birds
January: Woodlands
February: Connecting with nature wherever you are
During the campaign we'll be suggesting activities that people can do, that will tie in with our themes and the 5 pathways to nature connectedness.
Let's get started by giving micro-volunteering a try. November's COP'26 summit in Glasgow has shown that we can't always rely on others to take bold action. Micro-volunteering puts the power for doing good in your own hands.

Share what you have been up to on our
Twitter, Facebook and Instagram pages using the hashtag #WalkingwithNature.