It's been over a year since the first lockdown helped many of us find our love of walking again, with 61% of us saying we were walking more than before Covid-19.
As our communities open up again and life slowly begins to feel more normal, we're asking you to celebrate National Walking Month with us by Stepping Out of lockdown on foot and loving local walks this May.
Make a change for cleaner air
During the first lockdown, air pollution was cut by a third in Scotland. If we walk for short journeys rather than drive, we can make a real difference to air quality, congestion and community safety.
Take Living Streets' pledge to #WalkThisMay and find out how much CO2 you could save by swapping short car journeys to foot.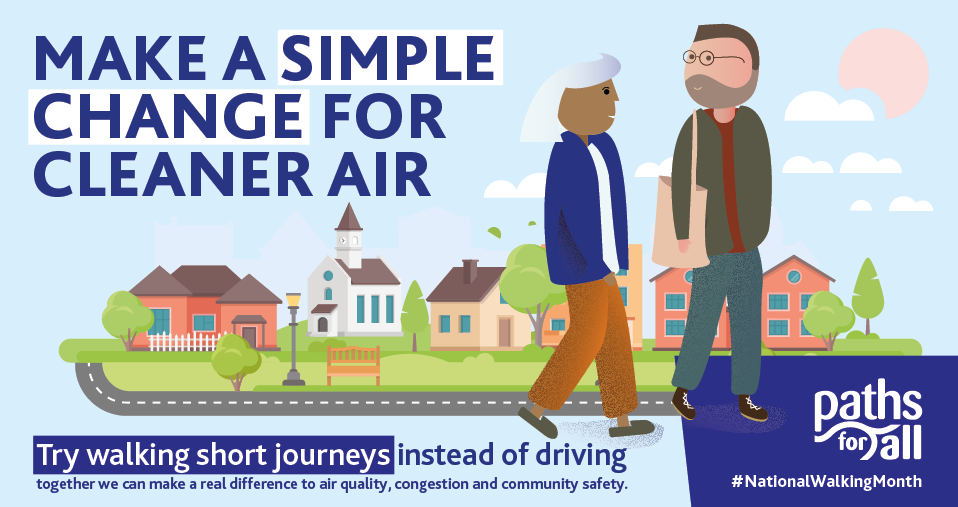 Back local business
Choose to walk to the newly-reopened cafes, restaurants, shops and hairdressers most local to you and help our local businesses thrive.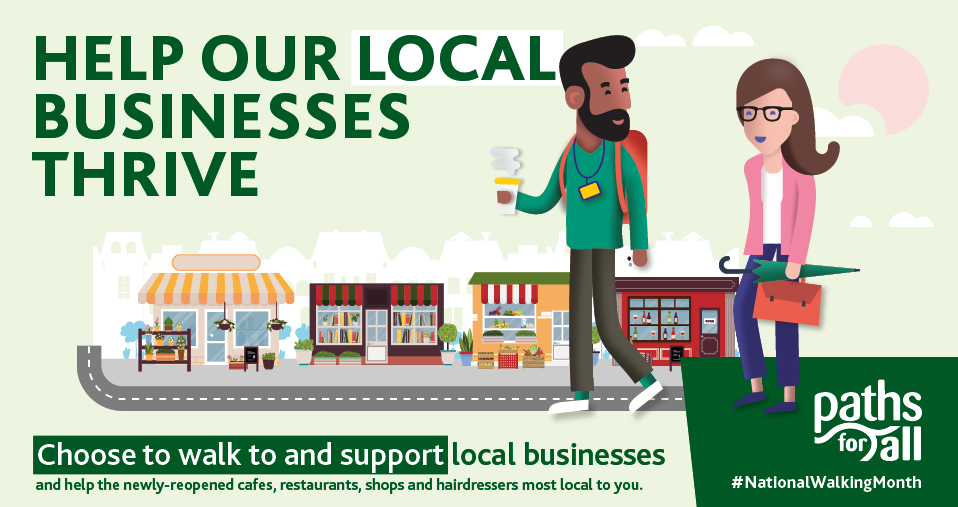 Give your mind and body a boost
Take time to keep yourself healthy with regular walking, especially as life starts to get busy again. Aim for at least 30 minutes five days a week to keep your body and your mind healthy and happy.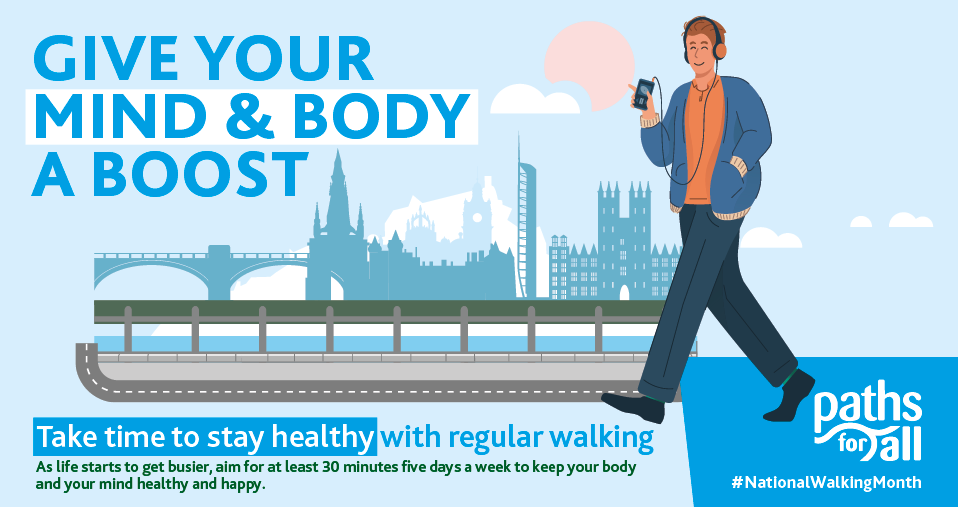 Love your local paths
When other activities and sports were paused, going for a walk kept many of us going and we discovered new places and greenspaces on our doorsteps. Remind yourself how important walking is to help you spend time outdoors, clear your head and help you feel good.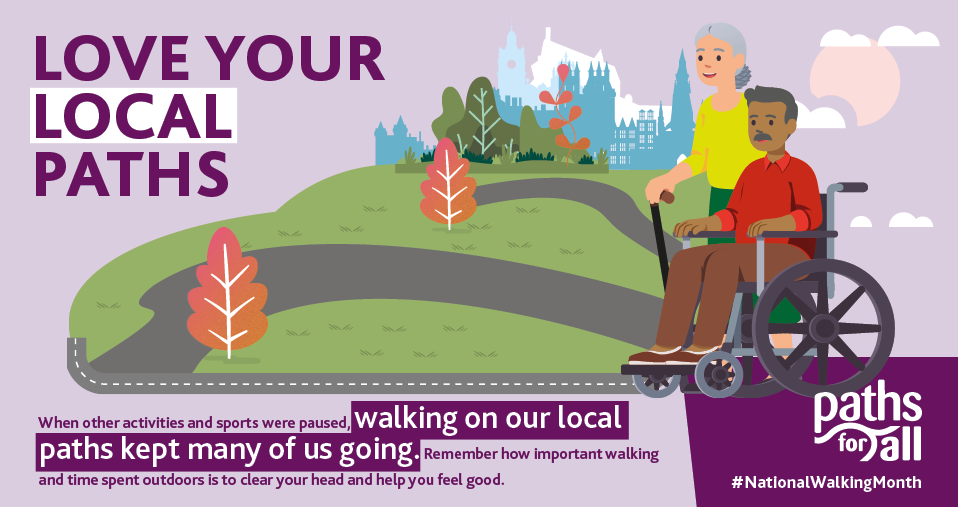 Spread the word!
Help us celebrate National Walking Month by downloading and sharing our graphics to encourage others to Step Out this May.
Share your support on social media using #NationalWalkingMonth and together we can make a difference to air quality, local business and our health and wellbeing.
Sources https://www.pathsforall.org.uk/news/news-post/scots-taking-steps-to-mental-and-physical-wellbeing
https://theferret.scot/covid-lockdown-air-pollution/