This spring we encouraged families to get outdoors and enjoy the change of season over April as part of our Spring Path Days campaign. We asked them what they had been seeing and doing when out and about amongst nature. We heard about walks, cycles and adventures in parks, woods, gardens and beaches. Here's a little of what our inspiring families got up to:
Sensing the signs of Spring
Here 6 year old Ben explains what he remembers seeing, hearing, smelling and doing while adventuring outdoors with his family this spring:
Climbing up a few hill forts, practicing using binoculars, seeing and hearing our first yellowhammer of the year, listening to sky larks, being a human kite on a very windy day, looking for wild flowers and finding coltsfoot as our first then dandelions and ladies smock, building dens in the wood, taking nets to the stream and finding caddis fly larve (and lots of other things) with a friend, smelling coconutty gorse and eating his packed lunch next to it with his friend as it smelt so good, and finally going to the beach for the first time in months for sand castles and splashing in the sea.

Experiencing the feelgood factor after lockdown
Many of us realised the benefits of time outdoors during lockdown – when we were all restricted from doing the 'norm' and headed outside instead. Here Fiona explains what positives she has taken from this:
We take a family walk in the woodland.
Children are aged, 3 , 1 & 8 weeks. We look for acorns, listen for the birds and of course pick up sticks! We've never really been outdoorsy but since lockdown have embraced the forest walks and have bought the whole family waterproof outfits for walking. It's something we can look forward to as a family every weekend rain or shine ☔☀️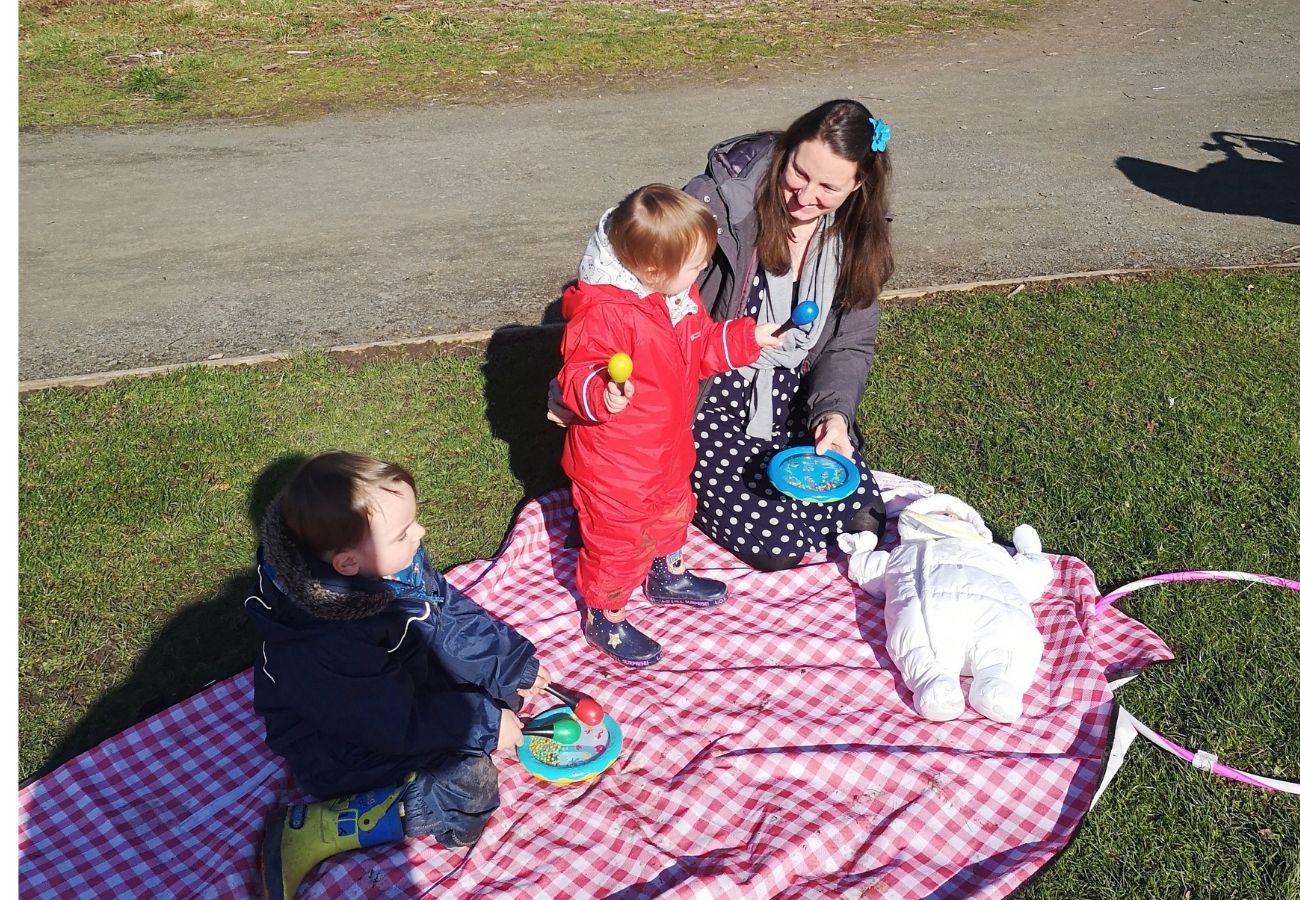 Getting creative!
There is so much to notice in nature to inspire creativity in little ones. Here Laura told us what they got up to and shared this photo of this wonderful collection of shells!
We've been: Making nature paintbrushes, decorating cardboard eggs with leaves, feathers, etc, whittling sticks to make a mobile and planting potatoes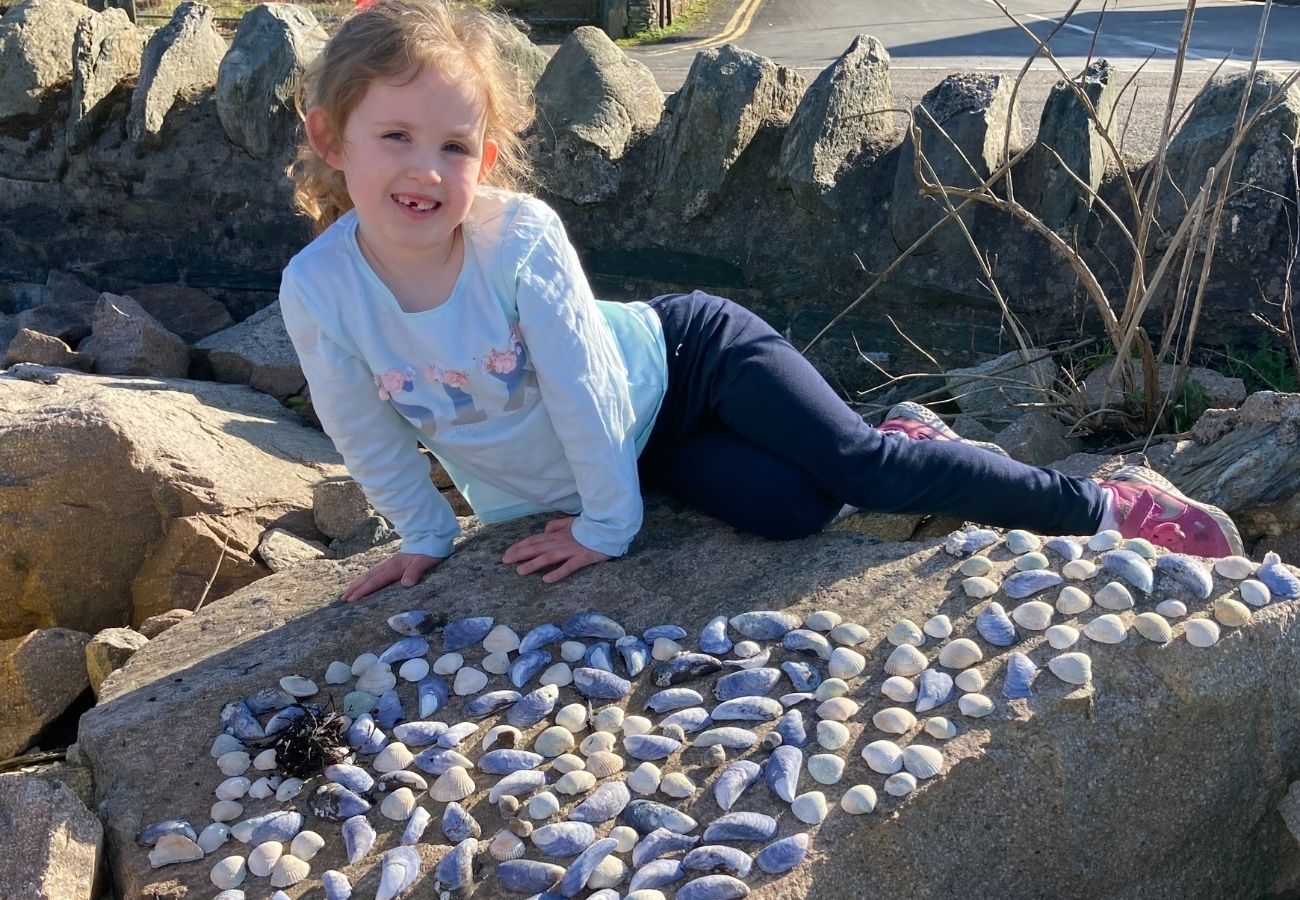 Protecting nature
Protecting nature and being wise outside is really important if we want to keep Scotland special for everyone. Here Rebecca's mum tells us some of what they've been doing to help nature and keep local paths looking good:
We've been riding our bikes, walking round the park and collecting litter on our way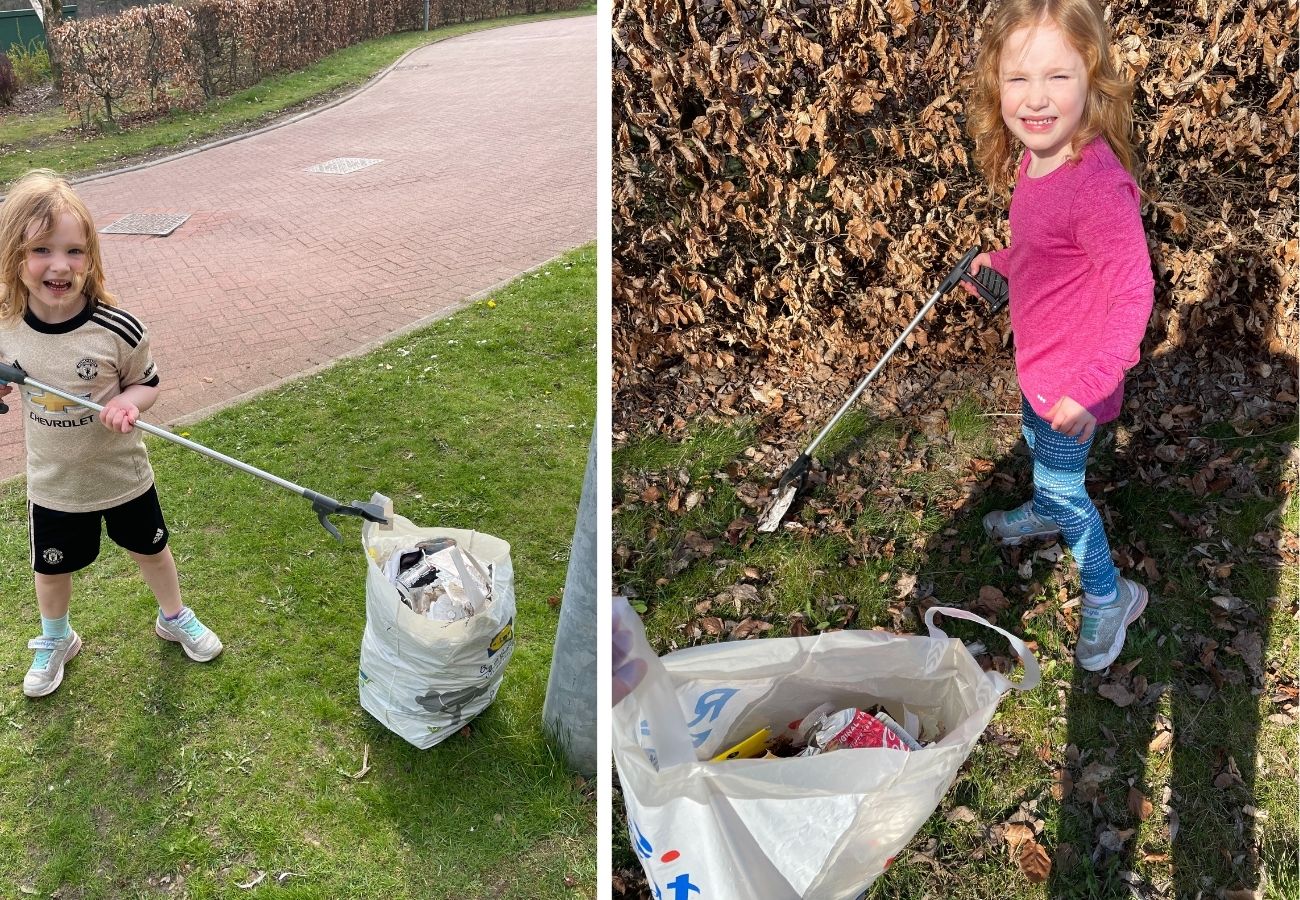 Getting to school the active way
Using local paths to get from A to B is an amazing way to soak in a little nature while going about your daily journeys. Isla shared this lovely photo of her commute to school saying:
I've been: Cycling with our dog Pippa and exploring nature.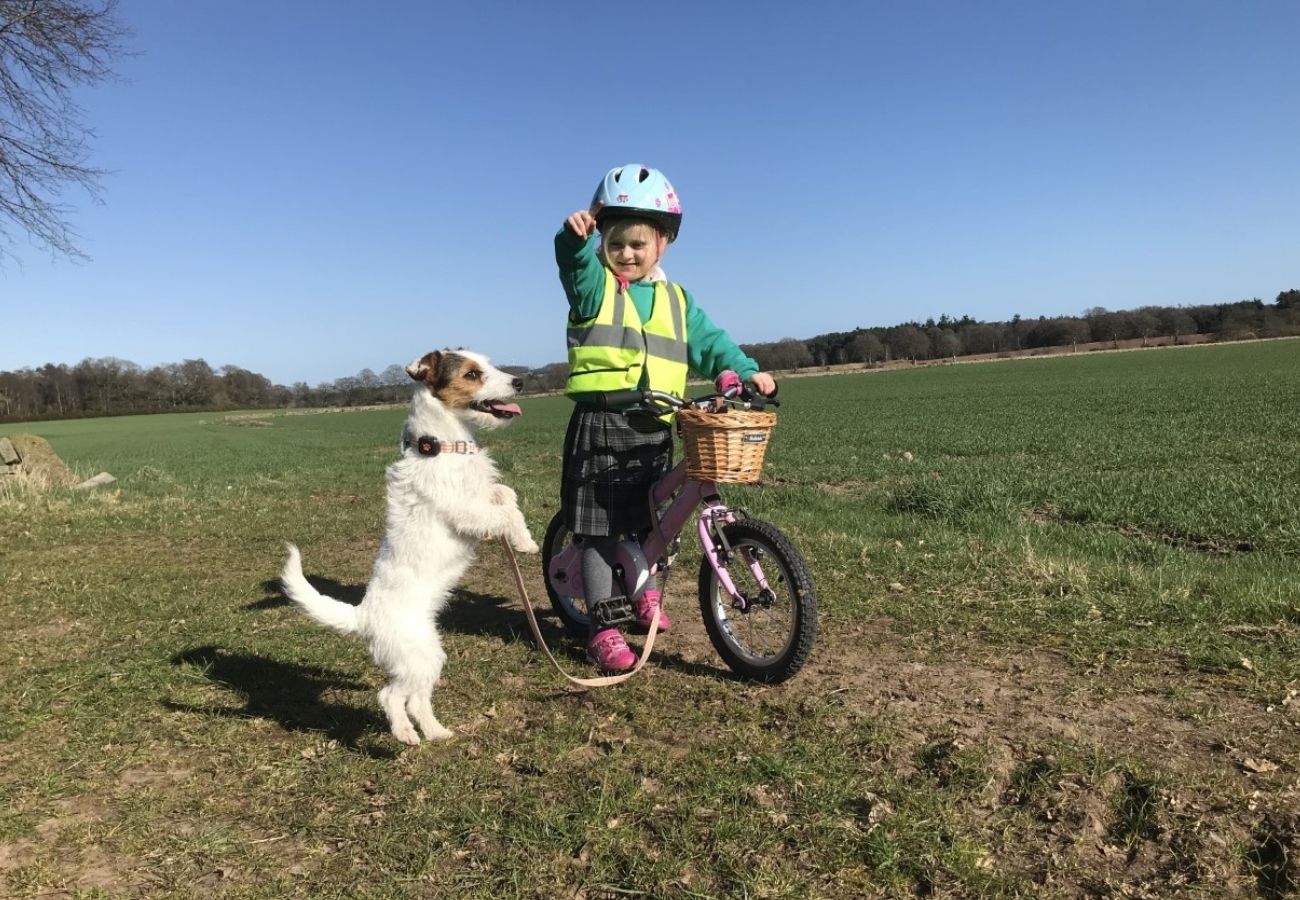 Stepping from spring to summer
Remember nature is always there for us to enjoy no matter the season, and no matter where you live. Can you keep an eye on nature and observe what changes as we head into summer?
You can use our Spring Path Days resources to: